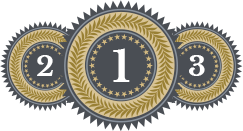 We look after your goals and objectives
Prana Credit Solutions provides an excellent customer service experience by assessing your particular situation to meet you goals and objectives, and facilitating home loans, chattel mortgages, personal loans and lease finance products to clients. Our main purpose is to help with the process of getting a loan and purchasing property for clients who lack time, experience, expertise, or, who simply want to use our service to enable them to use their time in what really matters to them, like their family, their work, their business or their community.
We have a lot of training and certification as Mortgage Brokers!
The business was founded by Olga Juliana Ardila Ospina. Juliana as she prefers to be called, is professional accountant and Home loan Specialist with more than 6 years of experience in the finance and accounting industry. Her qualifications include:
Certificate IV in Mortgage Broking (Kaplan)
Anti-money laundering and Counter-Terrorism Certificate
Bachelor of Accounting (UNISA)
Bachelor of Business (Financial Planning) (RMIT)
Diploma of Business Administration (TAFE)
Our mission is to help you make things happen.
Prana Credit Solutions mission is to help make our customers dreams come true.
We want to help our customers with the process of finding finance, while looking after your best interests and pairing you up with a product that will be suitable to your particular circumstances.
We are a business that cares about our customers, and that will provide that excellent service and expertise that you deserve. No matter how big or small the loan is, you will get the same level of service from us as a valued customer.
We want to be part of buying a home for your and your family and if you are a property investor, we want to help build a property portfolio for increased financial security and freedom as well as provide strategies for successful portfolio building.